Hidden Scar Breast Cancer Surgery at Touro
Hidden scar™ breast cancer surgery, an advanced treatment expanding options for women undergoing breast surgery, is now available at Touro. John Colfry, MD, a Breast Surgical Oncologist with Touro's Crescent City Physicians is one of the first surgeons in the New Orleans area to be a certified Hidden Scar surgeon.
Less Physical Reminder
Each year, approximately 405,000 women are diagnosed with breast cancer that requires surgery. Many women are unaware of all the surgical options available, including minimally invasive approaches that can help restore their self-image and allow them to begin healing emotionally. Hidden Scar Breast Cancer Surgery is an advanced approach to breast cancer surgery that hides incision scars, minimizing the daily emotional reminder of a breast cancer diagnosis.
"Whether a patient is having a lumpectomy or a nipple-sparing mastectomy, Hidden Scar surgery allows for optimal cosmetic results," says Dr. Colfry. "With this more sophisticated approach to breast cancer surgery, a woman can have more self-confidence after having battled breast cancer."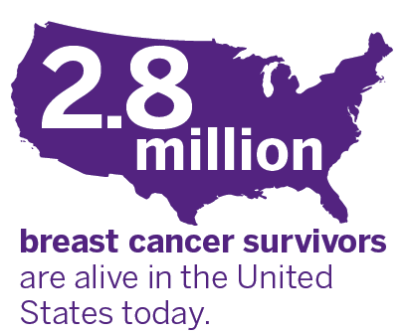 Single Incision, Less Scarring
Hidden Scar Breast Cancer Surgery allows Dr. Colfry to remove the cancerous tissue through a single incision made in an inconspicuous area, preserving the natural shape of the breast while reducing visible scarring.
"My diagnosis of breast cancer resulted in my choice of bilateral mastectomy," explains patient Carol V. Sharp. "The excellent cosmetic result and minimal scar accomplished by my skilled surgeon, Dr. Colfry, exceeded even my own expectations."
Patients who undergo this approach are at no higher risk for recurrence than patients who undergo any other type of technique. Hidden Scar Breast Cancer Surgery may be appropriate for a wide range of breast cancer patients undergoing nipple-sparing mastectomy or breast-conserving (lumpectomy) procedures.
Comprehensive Cancer Care
To learn more about Hidden Scar Breast Cancer Surgery and the other services we offer patients with cancer, visit us online at www.touro.com/cancer.
Dr. John Colfry specializes in treating breast cancer with the most advanced surgical options available. Dr. Colfry is a MD Anderson fellowship-trained breast surgical oncologist who is an expert in this field. He works closely with plastic and reconstructive surgeons to give patients the best cosmetic results and options. Our breast surgical oncologist is also experienced with oncoplastic surgery, an approach to breast cancer surgery that combines plastic surgery techniques with lumpectomy and spares many women from mastectomy.