Virtual Interview
Virtual Interviews via Webex!
We have openings in Critical Care, Telemetry, Emergency Department, Surgical Specialties/Oncology, and Post Acute Care!
Go to ejgh.org/virtualinterview and sign up for a virtual interview with the nursing leader representing the area(s) of care that interests you. You will receive a personalized invitation. Interviews usually last 15-20 minutes. They will take place between Monday, October 12th through Thursday, October 15th between 4:00-6:00 pm.
Virtual Interviews will include:
Overview of the units
Review of EJGH's unique nursing culture and what truly makes this a special place to work
Outline of compensation and benefits packages
Overview of nursing support and ongoing growth opportunities
Q & A Session with the leader so you gain a personalized view of various departments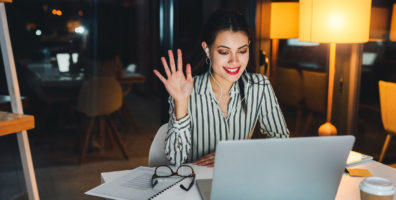 This is the safest, quickest, most thorough way to gain important insights that will allow you to make the best decision possible regarding EJGH as the best place to foster and further your nursing career.
Visit ejgh.org/virtualinterview or call our Nurse Recruiter Sandra Oster at 504-503-4455.